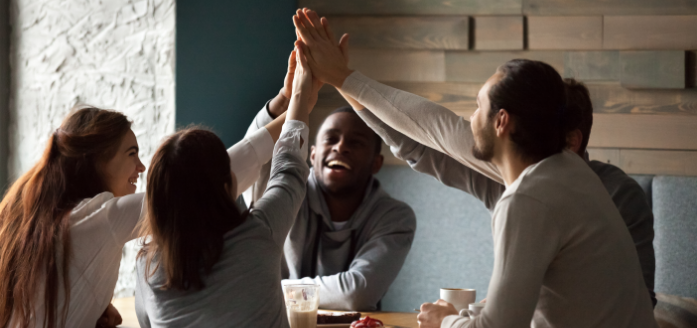 How To Maintain Friendship To Stay Longer?
Friendship contributes a tremendous depth to our lives: it allows us to appreciate the good times while also assisting us in getting through the difficult times. Having a robust, caring, and supportive network has been linked to less stress, enhanced longevity, and higher enjoyment. Conflicted relationships, unfortunately, can cause a lot of stress in our lives, and the stress can last a long time. It might be difficult to learn how to reduce that type of stress while retaining as much intimacy as possible, but dealing with volatile relationships can be even more challenging. As a result, time spent concentrating on how to optimize the positive aspects of your relationships while minimizing the conflict's toll is time well spent.
Here in this blog, we will discuss some factors through which you can make your friendship last longer. 
Also Read: Having lots of friends Vs. Having Few Good Friends: What Is Better?
Factors contributing to a great friendship
1. Stay in touch continuously 
Phone and the internet have made it easier to stay in touch with friends and stay up to date on their accomplishments, hobbies, and status changes. However, busy schedules, superficial communication, artificial intimacy, and even neediness make real friendships difficult to form and maintain. These ten recommendations will undoubtedly assist you in keeping terrific friends who enhance your life, bring you great energy, boost your well-being, and function as trusted confidants.
2. Celebrate special moments
Even if you were close in high school or college, familiarity fades when you don't know what's going on in your friend's life. It doesn't have to be your friend's birthday before you wish them a happy birthday or send them old photos to remind them of the good moments you had together. Make fun of them for having a high school crush and tell them old jokes. Chat rooms and social media connections have made staying in touch much easier.

3. Lift him/her up always
Humans have a tendency to rely on one another for support, especially in times of crisis. You may feel the need to reinforce your ability to rely on others through life's ups and downs. This is why it's a good idea to publicly demonstrate your concern and emotional availability. Validating someone's emotions, reminding them of their successes and great traits, and enabling them to laugh and have a good time when they need it can help them feel supported and lifted. Lifting someone up demonstrates that the friendship isn't one-sided. There may come a time when you require assistance, and your excellent friend will be there to assist you.
4. Appreciate him whenever necessary 
It feels good to be admired and to be admired by others. Try to thank a friend for their compassion and kindness. This gives them confidence that you value their accomplishments to the partnership. It can also improve their feelings about the relationship. It's possible that you won't even need to wait for them to do something specific. Consider performing spontaneous acts of gratitude to show them how much you appreciate their presence in your life.
Wrapping up
Conflict is unavoidable in any relationship. You may occasionally disagree on a topic or scenario, resulting in a disagreement. Resolving disputes is essential for preserving friendships, even though it is challenging and even uncomfortable. If unresolved, one-sided disagreements or friendships can sometimes be enough to kill a relationship completely. Taking the initial step and conveying your desire to address the problem and give prospective solutions will demonstrate your value for the relationship and your want to restore it.
Must Read: Get Out of Boredom With These 4 Tips